For several weeks, there has been a heated social media debate surrounding a maths education report issued by Ofsted. While this isn't an area of particular interest for me in the academic sense, some of my colleagues were involved in the debate, and so I decided to look into and read the report, which is badged as a 'research review'. There were also issues raised with the report by the Association of Mathematics Education Teachers (AMET), which among other things cite 'one-sided & misleading accounts'.
When studying Ofsted's response to this challenge, I was amazed to see the first point raised:
"The form and function of Ofsted's mathematics research review does not conform with typical university protocols for literature/research reviews."
On further contemplation however, I realised that this brief comment explains so much about problems that have plagued public administration and policy over the past decade, shedding an intense beam of light upon what the root cause may be.
Issues with the Commission on Race and Ethnic Disparities
Firstly, this is not an isolated incident. For example, earlier this year, experts complained that the Commission on Race and Ethnic Disparities made poor use of existing research in its final report.
Kamaldeep Bhui, the editor of the British Journal of Psychiatry commented that the commission "are just working backwards from their prior ideologies and assumptions and retrofit the data, which is why everyone's upset, because it's obvious that the data says something else". And of course, the British public are familiar with Michael Gove's infamous throw away comment that "people in this country have had enough of experts".
But what of the spirit that lies behind this phenomenon, and how has it impacted upon the UK since the current government came to power?
Research during the Enlightenment
To answer this question, we need to go back to the philosophical concept of 'Enlightenment'. One important pillar of the European Enlightenment process, which began in earnest in the early 1700s, was that scientists and academics agreed upon a meticulous process of investigation that must be undertaken before a piece of research could be validated as offering a formal contribution to an academic discipline.
From that point onwards, published academic research could no longer be based on abstract belief or anecdotal opinion. Papers for publication were meticulously reviewed by the researcher's peers, and the strength of the argument was closely examined.
The famous comment history attributes to Galileo "and yet it moves" was given as a response to a religious inquisition which insisted that the results of his systematic astronomy observations (that the Earth moved in space) could not be true, because this conflicted with traditional religious dogma (that the Earth was the centre of the Universe, around which all the stars moved).
Research requires an open mind and a systematic process
As the Enlightenment gained pace as the 18th century unfolded, it forged the academic custom that requires researchers to start an investigation with an open mind, exploring a topic systematically and drawing upon all previous relevant academic investigations from a review of the existing literature, whilst eschewing 'belief' and dogma.
In terms of creating an academically conventional research and/or literature review, it would therefore be expected that there would be a systematic examination of the relevant literature, and a critical analysis undertaken, which would discuss the merits and detriments of recent research findings and arrive at a conclusion. Reviewers are also conventionally expected to reflect upon the future of research in the relevant area, and what new knowledge that might bring.
Ofsted opposes standard academic and research protocols
As such, the statement that Ofsted – a key government agency – now chooses not to conform to standard academic protocols when undertaking research confirms that there is an element within government circles who have decided that research undertaken on the government's behalf no longer needs to be governed by the principles laid down by the Enlightenment.
And this explains so much else. For example, a few months ago, I wrote an article examining the problems with cherry picking scientific data to pursue a political agenda, focusing upon covid policy as it impacted on schools. A few weeks later, I followed that up with a reflection upon how that issue might impact upon covid levels as unvaccinated children return after the summer holidays to a regime with no national policy relating to masking, ventilation, or to the provision of open air activities.
The core problem seems to be that populist governments, such as the one currently in power in the UK, seek to impose the 'people's will' upon policy. But when the message from experts outlining research-informed policy does not meet with what the people want to hear, problems then erupt.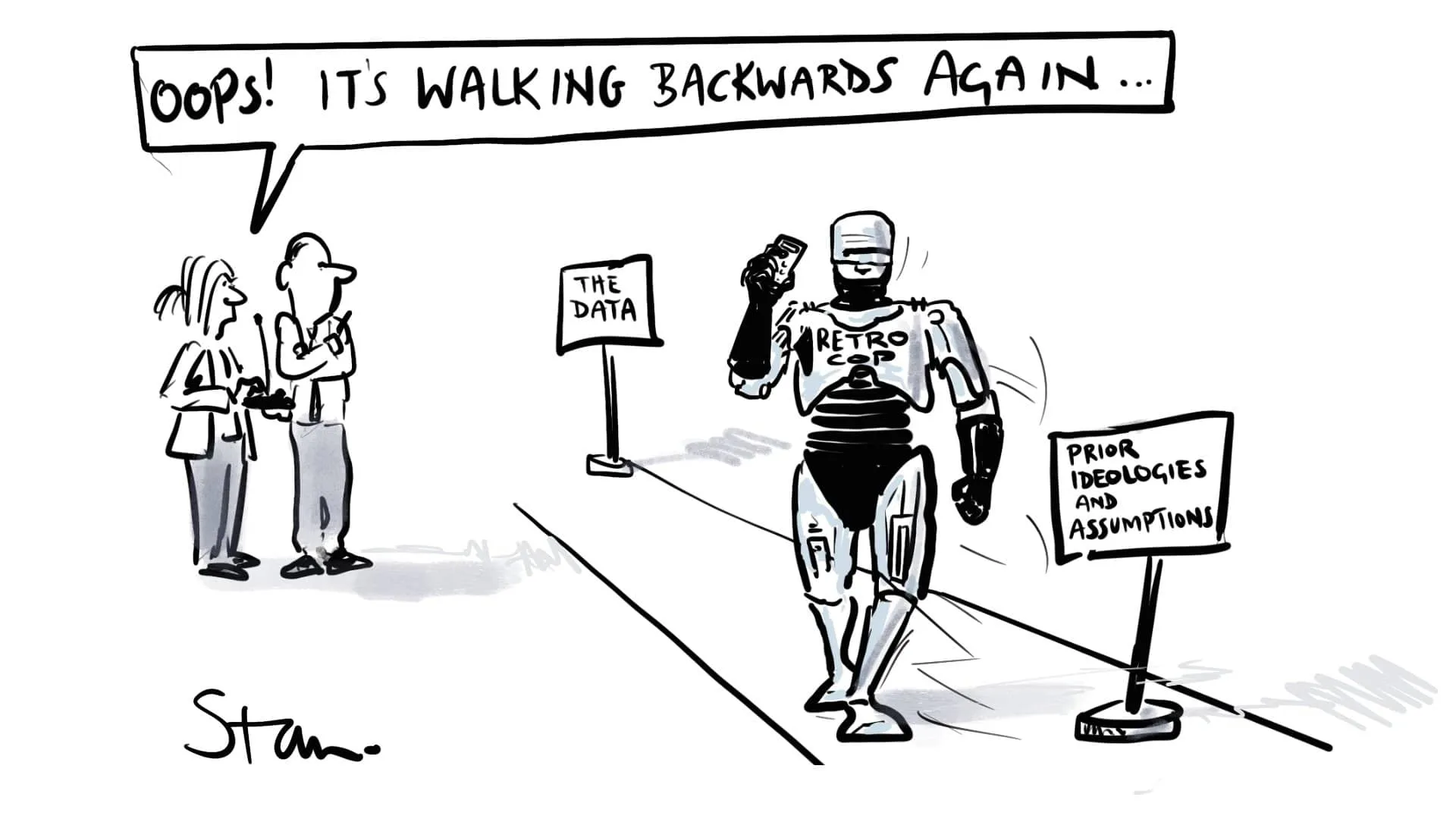 Covid-19 and the rise in skewed portrayals of research
The covid crisis has elevated this dichotomy as experts have advised policy that has unpleasant and inconvenient results, for example, school closures. And the uncertainties around research-informed policy in periods where the indications emergent from research are not yet definitive also create problems for a government whose principal strategy is to court immediate popularity, whatever the cost, because the eventual result may make them very unpopular indeed; for example the highest number of covid deaths in Europe.
As the government has wrestled with this issue, a number of groups have been formed to protest against scientific advice, some apparently linked to the current populist UK government, who use them to manipulate the public opinion that will keep them in power, creating a hall of mirrors in which the real needs of the population quickly become buried under the upper echelons' pursuit of power and wealth.
Will governments heed the advice and data from experts, or will they revert to witch hunts?
So, what if government policies become increasingly less informed by experts who spend years studying their disciplines, carrying out research in the manner that provided the foundations for the most rapid scientific advance ever experienced in the history of the world, and are instead crafted by people whose main focus is upon their own advancement via the pursuit of personal popularity?
What if the recent trend for modern inquisitions via social and popular media for scientists who provide unpopular and uncertain advice continues?
It would be nice to think we are not going to revert to witch hunt and alchemy after three hundred years of progress. But as ever, the future is never certain.